Society Publications
Since its inception the Society has actively pursued a policy of issuing a series of publications relevant to our area. Most are still available for purchase.
The Roman Chilterns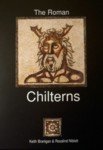 by Keith Branigan and Rosalind Niblett £6.00
The Roman occupation of the Chilterns; everyday life for the Romano-British, both in the city of Verulamium and in the countryside with its numerous villas; and finally the slow decay of that way of life. Published 2004
Lady Elgiva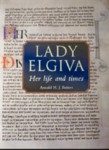 by Dr A J Baines £3.75
Dr A J Baines introduces us to this Saxon queen and the turbulent politics of ninth century England. Lady Elgiva's will shows her to have been a wealthy landowner, with lands in Bucks, Herts, Beds and Oxon. This will contains the first mention of Chesham as a place.
Latimer, an account of the CVAHS excavations
by Dr Keith Branigan £5.00
An acclaimed account of the 1960s excavation on this Roman Villa Site.
---
A series on the people of Chesham, their births, marriages and deaths of the registers of St Mary, Chesham
| | | |
| --- | --- | --- |
| The People of Chesham, their Births, Marriages and Deaths, 1637-1729 | | £8.00 Sold Out |
| Register of Births, Marriage and Burials for the Parish of Chesham 1730-1742 | | £5.00 |
| Register of Baptisms & Burials 1743-1760 and Marriages 1743 - March 1754 | | £6.00 |
| The Parish Registers from 1538-1742 | Only available on microfiche | £12.00 |
---
Chess Valley Journal
Our Journal is published on an occasional basis and distributed free to all members.
Editions of the Journal from previous years can be purchased at the price of £2.00. Please use our Contact Us page to check availability before ordering.
---
All publications can be obtained by writing to:
CVAHS Publications Secretary
Little Blackfield
Ballinger
Great Missenden
Bucks HP16 9LL
Please make cheques payable to CVAHS. Postage & packing £2.00 per item, except Journals which are £1.00. If you have any queries, please send an email via the Contact page.
---
ARCHIVE SERVICE Copies of past Journal articles back to the 1971 are available to order. The list is shown below.
Individual articles can be ordered at a cost of £2.00 each, plus a total of £1.00 for postage. Please use the Contact Us page to request the article(s) you want and we will arrange details of payment and delivery.
Index of Original Articles in Chess Valley Archaeological and Historical Society Journals from 1971 to 2018
Anglo-Saxon Charter Boundaries, 1978, pp2-5, adapted from a talk by A Baines
Anglo-Saxon Spearhead from Thames at Marlow, 2001, p12, M Wells
Ankor, Mostar and Egypt, Modern Risks to Ancient Sites, 2000, pp11-13, L Woldemariam
Amersham, The Railway Comes to.., 1974, pp8-11, M Melluish
Amersham Martyrs, Community Play, 2001,pp14-17, G Marshall
Amersham Museum, The making of..., 1997, pp14-15, H Hide
Amersham Museum, History, Archaeology and Architecture, 2004, pp 12-17, G Marshall
Amersham and Chesham Region, A selection of objects found in 2013, pp 30-32
Arnold Baines, Councillor, 2001, p19, S Foxell,
Ashley Green, Grove Farm, A Geophysical Survey, 2001,pp 2-3, J Gover, M Wells and J Chaffey
Ashley Green ,A Site of Medieval Discord, 2014,pp14-18, Garry Marshall
Aylward, The Reverend Adolphus Frederick, Vicar of Chesham,1999, pp19-22, S Foxell
Baines, Arnold , Councillor, 2001, p19, S Foxell,
Bats in the Belfrey, Phnom Penh, 1998, p22, H Hide
Beaconsfield Rate Book, Do Charities Make Paupers, 2009, pp31-36, G Hender
Before Domesday, The pre-Conquest Origins of the Manor, 1991,pp22, M Everett
Bellingdon-a hilltop hamlet in the Chilterns-Part 1 From the beginning to 1650,, 2017,pp3-10 T Yates
Bellingdon-a hilltop hamlet in the Chilterns-Part 2,1650-1850, 2018, pp19-26, T Yates
Beverley, St. John of , 2002, pp2-6, M Everett
Bird Remains on Archaeological Sites, 1986, p17, C Oakes
Black Death and Chesham Manor Court Records ,2009, pp17-21, G Marshall
Black Ink or Parchment, 2017,p17-24 G Marshall
Blackwell Hall Farm, Chess Valley, 2010, pp 7 -13, J Dodd, J Hender and G Marshall
Blackwell Hall Farm, A Geophysical Survey, 2010, pp 4-15, J Gover
Bolebec Castle, Whitchurch, Bucks, 1986,p 13, B Stainton
Bowle, Richard, and his Book,1999, pp14-17, S Foxell
Brays Wood, Interim Report, 1997, p6, J Chaffey and M Wells
Brays Wood, Hyde Heath, Report, 1998, pp 6-10, M Wells, J Chaffey and B Stainton
Brick Kiln Farm, Copperkins Lane, Amersham, Two Palaeolithic Hand Axes, 1991,pp24-25, B Stainton
Brill, The Potters of…, 1981, pp7-8, adapted from a talk by M Farley
Buckinghamshire, The Origins of, 1992, pp23-32, A Baines
Bucknalls House and the Creed Family, 2002, pp6-7, T Yates
Bucks Churches, Treasures of..,1982, pp8- 10, adapted from talk by C Rouse
Burnt Mound, Excavation of Bronze Age Burnt Mound, River Chess, 2009. pp 1-7, Y Edwards, J Gover and M Wells
Chenies, Holloway Lane, A Geophysical Study, 2008, pp8 - 11, Gover J.
Chenies Manor, 1977, pp 10-11, N Thomas
Chenies, Mount Wood field, Roman coins found at,2012,pp13-16, Jim West
Chesham, Excavations at Emmanuel Church, Interim Report, 1989, pp20-3, S Cauvain
Chesham, The making of Medieval, 2011, pp 10-16, Garry Marshall
Chesham, The 101 Lights of, 1989, pp25-26, M Everrett
Chesham, Pottery and Tile from Mr Spruytenburg's Allotment, Taylor's Farm, 2002, p11, M Wells
Chesham Bois House, A Garden Survey, 2004, pp 17-18, J Gover
Chesham Bois House: An Exploration of its Past, 2005, pp8-10, Field Group
Chesham Bois, The Mill's Tale, 2006, pp19-23, C and R Stanners
Chesham Bois, St Leonard's Church Field, Is this a Deserted Medieval Village?, 2006, pp9-12. A Paton and J Gover
Chesham Bois House, From Saxon Manor to Pleasure Garden, 2006, pp13-18, Y Edwards and M Wells
Chesham Bois House, Attempts to date a Pitch Tile Hearth, 2007, pp4-8, Y Edwards
Chesham Bois House, Further Exploration of the Kitchen Area and of rubbish dump, 2008, pp 17-22, Y Edwards
Chesham Bois House, Interim Pottery Report, 2008, pp 23-24, M Wells
Chesham, Education in 19th and early 20th Centuries, 1994, pp 18-20, P Palmer
Chesham, Excavation of the Mound in Lowndes Park, 2011,pp 17-27,Yvonne Edwards, Marion Wells, John Gover and members of the CVAHS Field Group
Chesham, Lowndes Park Glass, 2011, pp28-32, Jl Hender and B Thwaites
Chesham Manor Court Records and the Black Death, 2009, pp17-21, G Marshall
Chesham Manorial Courts, 2002, pp16-17, C Gadsden
Chesham, Names of Fields, Woods and Roads, 1993, pp 32-6, A Baines
Chesham, Sainsbury's, Excavation in advance of development, 2000, pp2-4, R Amour-Chalu
Chesham, The Grove and the Most Powerful Man in England, 2010, pp1-6, G Marshall
Chesham, The New Road towards Amersham, 1991, p22, A Baines
Chesham, The Road & Out at Work, 1997, pp15-18, D M Smith
Chesham Buildings, An Architect Looks at…..Adapted from a paper by L B Ginsberg for Public Enquiry, 1983, pp9-13
Chesham Cartulary Not quite…,2018 pp12-18,G Marshall
Chesham, Emmanuel Church, Preliminary Report on Post-Medieval Pottery Kiln Products, 1981, pp13-7, P & S Cauvain
Chesham, People of..(1637-1730), 1982, pp15-6, D Turner
Chesham Sewer, A Final Report, 1980, pp8-11, B Stainton
Chesham to Chesham Bois, New Road, 1990, pp 22-25, P Palmer
Chesham Town Museum Project, 1992, pp21-2, A Kerwood
Chesham Town Museum Project, 1996, pp12-13, A Kerwood
Chesham, North of, Water Main between Amersham-on -the-Hill and Ashley Green Road, 1991, pp157, M Wells
Chess River, Latimer Park Farm, Prehistoric Flint industry, 1990, pp19-22, B Stainton
Chess River, Mills on the, Display Town Museum, 1993, pp23-6, M Everett,
Chess River, Dam The Chess, 2004, p 9, V Seagrave and P Dixon
Chess River, Latimer Mesolithic Site, 2007, pp 22-25, Y Edwards
Chess Valley Survey, Interim Report 1976, pp5-6, J Milford
Chess Valley Survey, 1979, pp3-5, J Milford
Chess Valley, LIDAR in the , 2013,pp18-20, J Gover
Chilterns Buckinghamshire, Field work by Society, 1993,pp 16-22, B Stainton
Cholesbury Camp, Iron Age Fort or Medieval village, 2002, pp 8-10, J Gover
Churchyard Survey at Holy Trinity, Penn Street, 2006, p 24, H and D Hide and C Gadsden
Cinemas of Chesham (Ten), 2007, pp19- 21, C Foxell
City Livery Companies, 1986, pp8-10, A Moss
Claydon House, Middle Claydon- An Investigation for National Science Week, 2005, pp20-21, Field Group
Coleman's Wood, Holmer Green, Possible Medieval Site, 2008, pp1-7, R McLain-Smith and P Riches
Coleman's Wood Holmer Green, New Discoveries, 2010, pp 22- 27, S King, R McLain-Smith and P Riches
Common Wood, Tylers Green and Penn, 2004, pp 2-6, Y Edwards
Common Wood, Progress in Solving the Puzzle of an Enigmatic Earthwork, 2005, pp1-7, Y Edwards
Common Wood Earthwork Enclosure, A footnote, 2006. pp 1 -3, Y Edwards and M Wells
Common wood, Earthwork Enclosure, A footnote,2006 pp1-7, Y Edwards
Copperkins Lane, Amersham, Two Palaeolithic Hand Axes Found at Brick Kiln Farm, 1991,pp 24-25, B Stainton
Council for British Archaeology, A Short History, 1996, p12, B Stainton
Creed Family and Bucknalls House , 2002, pp6-7, T Yates
Crutches Wood, Jordans, and Halton, Field Walks,1991,p18, J Chaffey
CVAHS, In the Beginning, 1976, pp2-3, K Branigan
CVAHS on its 20th Anniversary, 1984, pp16-7, K Branigan
CVAHS, 30th Anniversary Celebrations,15th October 1994, 1995, pp 20-7, K Branigan, A Baines, S Foxell, B Stainton
CVAHS, Our First Ten Years, 2013, pp 24-26, Bambi Stainton (2005)
CVAHS, The Records Group. The First Fifty Years,2013, pp27-29
Dining with the Lord of the Manor, 2012,pp17-27, G Marshall
Domesday Book,1998, pp22-23, B Stainton
Earls Manors, Records and Maps,2016, pp8-9, G Marshall
Easter, Why is it so late this year?, 2000, pp4-10, M Everett
Egypt, Ankor ,Mostar, Modern Risks to Ancient Sites, 2000, pp11-13, L Woldemariam
Elgiva, The Lady.., 1976, p3, S Foxell
Elgiva, The Lady… Will, 1976, p4, A Baines
Elgiva, Lady, Her life and times, 2000, pp10-11, C Butler
Emmanuel Church, Chesham, An Interim Report on Excavation, 1989, pp20-23, S Cauvain
Environmental Archaeology, 1992, pp15-6, J Chaffey
Flag Fen, One of the best preserved Bronze Age Sites in Europe, Visit by CVAHS, 1991,p26-8, B Stainton
Flaunden Bottom, Survey of Suggested Agger, 1981, pp8-13, J Milford
Flint, The Origins of. ., 1984, pp6-9, B Stainton
Frith Hill Earthwork Mound Great Missenden, Plans to excavate, 2017,pp 25-28, Y Edwards & J Gover
Frith Hill, Chalkdell Wood Excavations,2018, pp4-11, Y Edwards & J Gover
Frogmore Meadow: the 2009 watching brief and excavations in February 2011, 2011, pp33-38, M Wells
Gerrards Cross, Mesolithic Site, 1984, pp17-8, M Farley
Govier, James Henry A.R.C.A., 1993, pp28-31, S Govier
Great Missenden, Abbey Park, 2004 , pp 19-20, M Davis
Great Missenden, Church of St Peter and St Paul, Watching Brief, 2007, pp14- 18, M Davis and M Wells
Grove Farm, Ashley Green, A Geophysical Survey, 2001, pp 2-3, J Gover, M Wells and J Chaffey
Grove The, Chesham and the Most Powerful Man in England, 2010, pp1-6, G Marshall
Grove The, Watford, Another Look at the.., 2003, pp8-9, H Hide
Halton and Crutches Wood, Jordans, Field Walks,1991,p18, J Chaffey
Hampden House and Great Hampden Church, 1998, pp17-19, H Hide
Harding, Thomas, 1999, pp13-14, A Baines
Hedge Dating, 1974, p6-7
Hedgerow and Woods Dating Survey, 1978, p8, B Stainton & J Hargreaves
Hedsor Reservoir and Wycombe/ Slough Link Main, 1990,pp 26-31, J Chaffey
Holmer Green, Coleman's Wood Possible Medieval Site, 2008, pp1-7, R McLain-Smith and P Riches
Honest and Godly Poor, 1979, p12, D Boughton
HS2 Impact on the Archaeology of the Upper Misbourne Valley,2016,pp16-26,J Gover
Inheriting a Picture, 2002, pp 15-16, L Woldemariam ,
Joiners Close Kiln, Leyhill, 1989, pp27-29, J Chaffey & M Wells
Journal CVAHS A dip into the Archives,2018 ,pp27-30, J Gover
Lacemaking in Buckinghamshire, 1996, pp9-10, M Everett
Lacemaker's Indentures, 2000, pp14-15, L Woldemariam
Latimer Manorial Court Book1745-1829, Some findings from.., 1988, pp25-27, P Palmer
Latimer, Mesolithic Site on the River Chess,2007, pp 22-2 , Y Edwards
Latimer Park Farm, Prehistoric Flint industry beside the River Chess, 1990, pp19-22, B Stainton
Latimer Roman Road, A new route, 2005, p18, J Gover
Latimer Villa, Room 22, 1971, pp6-7, D Humphreys
Latimer Field, A Trial Excavation,2015, pp24-28,Y Edwards
Latimer 2015 Finds,2016 pp27-29
Lee,The: A Deserted Medieval Settlement, 2011, pp 3-9, Jl Hender and J Gover
Lee, The Earthwork Enclosure Excavations, 2012, pp 28-31, Y Edwards and M Wells
Lee Farm Executors Render Account, 1982, pp19=23, A Thomas
Leyhill, Botley Road, Medieval Pottery from, 1988, pp13-19, J Chaffey, J Dupree & M Wells
Leyhill, Joiners Close Kiln, 1989, pp27-29, J Chaffey & M Wells
Leyhill, The Old Stores, 2002, pp10-11, M Wells,
LIDAR, more archaeology features 2016 pp30-32
St Leonard's Church Field, Chesham Bois, Is this a Deserted Medieval Village?, 2006, pp9-12. A Paton and J Gover
London, Roman, Recent results from the City, 1997. P p7-9, J Chaffey
Lower Burston, Bucks, The Deserted Medieval Village, 1986, pp14-16, B Stainton
Lowndes Family at the Bury, 1995, pp13-16, M Everett
Lowndes Family at the Bury, 1999, pp18-19, M Everett
Lowndes Park, the Rolling Pin Mound Investigation, 2010, pp 28-31, The Field Group
Magnetometry experiment, A Low Cost, 2014, pp24-32, J West
Manor-- In the Manor Sworn--,1986,pp5-8, M Everrett
Monor Court Records,The Creation and use of,2015,pp28-31 The Field Group
Mantles Green Farm, Amersham, 1984, p10, P Yeoman
Mantles Green Farm, Amersham, A Precis of a Report to be Published in South Midlands Archaeology1985,1985,pp 10-1
Marlow, Anglo-Saxon Spearhead from Thames, 2001, p12, M Wells
Medieval Wall Paiinting, Discoveries and Rediscoveries, 1983,pp5-6, based on talk by C Rouse
Medieval Painting in Bucks Churches, 2003, pp 13-15, L Woldemariam
Medieval Site, Coleman's Wood Holmer Green, 2008, pp1-7, McLain-Smith R and Riches P
Medieval Possessions, 2013, pp3-6, Garry Marshall
Mesolithic Site on the River Chess at Latimer, 2007, pp 22-25, Y Edwards
Metal Detecting, Valley Farm, Sarratt Bottom, A Positive Result, 2008, pp 25-29, J Gover
Metal Detector Objects found in our area and reported to the Portable Antiquities Scheme 2010-2011, 2011,pp32-35,
Milk Hall Farm, Waterside, 1990, pp16-7, M Everett
MiIler's Diary, Extracts from an 18th century. 1985, pp14-6, P Palmer
Missenden Abbey, A Precis of a Report to be Published in South Midlands Archaeology1985,1985 p9
Missenden Abbey-Evidence of Possible Fishponds in the Abbey Park, 2005, pp11-12, M Davis
Missenden Abbey; background and notes on floor tiles and clay pipes, 2013, pp7-11, Jl Hender and M Wells
Missenden Abbey, Animal Bones from the medieval and post-medieval occupations of Great Missenden Abbey, a preliminary report, 2013,pp 12-15, Y Edwards
Missenden Abbey, Do we have a Monastic Scourge? 2016 pp10-12 J Hender & M Wells
Missenden Abbey, Human Burials from Great Missenden Abbey, a preliminary report, 2013, pp16-17, Y Edwards and R Thompson
Missenden Abbey: An Interim Report, 2014, pp19-23, J Hender and M Wells
Missenden Abbey Rediscovered, 2017,pp29-30, Y Edwards
Mostar, Ankor and Egypt, Modern Risks to Ancient Sites, 2000, pp11-13, L Woldemariam
Mount Wood and Valley Farm, Sarratt, Romano-British Finds, 1987, pp 12-22, S and P Cauvain
Mount Wood Field, Continued Exploration of the Romano-British Villa site at Sarratt Ditches and burials, 2012,pp3-12, Y Edwards, J Gover and M Wells
Mount Wood field, Roman coins found at, 2012,pp13-16, J West
Pann Mill, High Wycombe, 1994, pp 20-21, S Cauvain
Pann Mill, High Wycombe, 1996, pp 6-8, S Cauvain
Parish Registers, Their Origins and Present Day Usages, 1977, p4, M Everrett
Penn Bottom, Windmill Mound, 1992, pp17-20, P & S Cauvain
Penn Street, Churchyard Survey at Holy Trinity Church, 2006,p 24, H and D Hide and C Gadsden
Penn Tile Industry, 1981,pp17-22, D Turner
Penn Tile, 1990, pp14-5, S Cauvain,
Penn Tiles from Puttenham Place Farm, 1987, pp 25-27, P Cauvain,
Penn and Common Wood LIDAR project, A Preliminary Investigation,2015, pp26-33 J Gover
Polished Handaxe, 2015 ,p11.Gary Blackwell & Y Edwards
Portable Antiquities Finds, 2016, pp33-34
Pottery and Tile from Mr Spruytenburg's Allotment, Taylor's Farm Chesham, 2002, p11, M Wells
Prehistoric Settlement in our Area, 1985,pp17-21, B Stainton
Punjab, A Museum in the, 1996, pp10-11, H Hide
Puttenham Place Farm, Penn Tiles, 1987, pp 25-27, P Cauvain
Quarrendon, Lost Village, Heritage Open Day and Geophysical Survey, 2007, pp26-27, J Gover
Quit Rents, Ceremony , 1992, City of London, 1993, pp 27-8, C Oakes
Raans Farm, Translation of Conveyance Relating to.., 1982, pp 10-3, W & H Cockle
Raans Farm, Under Barn Floor, 1983, pp13-4, B Stainton
Raans Farm, The Fields and People of.., 1984, pp12-15, W & H Cockle
Rickmansworth, Recent Finds in the Grounds of The Royal Masonic School, 1998, p12, M Wells
Rickmansworth Masonic School, Roman Road," Big Dig" , 2004, pp 18-19, M Wells
Rickmansworth Masonic School, Roman Road-Resistivity Survey, 2005, p19, M Wells and J Gover
Ridge and Furrow in the Chilterns, 1999, pp6-8, B Stainton
Roman Road and Earthwork Discoveries in Pollards Wood Chalfont St Giles, A LIDAR Interpretation, 2017,pp11-16 J Gover
Roman Road of Chess and Misbourne Valleys, 2004, pp6-9, Field group
Roman Roads & how to look for them, 1978, pp5-6, J Milford
Roman Villa, Solesbridge, CVAHS Training Dig, 2007, pp1-5, Y Edwards and M Wells
Romano-British Settlement, Excavation at Valley Farm, Sarratt, 2009, pp 8-15, Y Edwards, J Gover and M Wells
Romano-British Setttlement at Valley Farm, Sarratt, Further Investigation, 2010, pp 16-27, Y Edwards
Romans in the Chess Valley, 2003, pp 9-12, T Yates
Sarratt Mill, The Compleatest Mill on the Stream, 2009, pp22-26, A Coleman
Sarratt Mill House Excavation, 2009, pp 27-30, Field Group
Sarratt,, Further Investigation at the Romano-British Setttlement at Valley Farm, 2010,pp 16-27, Y Edwards
Sheriff, The Office of, 1992, p22, P Palmer
Sarratt, Mount Wood Field, Continued Exploration of the Romano-British Villa site Ditches and burials, 2012,pp3-12, Y Edwards, J Gover and M Wells
Sarratt, Mount Wood field, Roman coins found at,2012,pp13-16, J West
Sicily impressions, Some Greeks and Normans, 2001. pp 8-12, M Everett
Solesbridge Villa, Chorleywood,-The Search for---an ongoing Saga, 2005, pp15-17, M Wells and J Gover
Solesbridge Roman Villa, Search, CVAHS Training Dig, 2007, pp1-5, Y Edwards and M Wells
Stratford's Yard, Chesham, Excavations of a Mesolithic Site,1983, pp 15-20, B Stainton
St. John of Beverley, 2002, pp2-6, M Everett
St Leonard's Church Field, Chesham Bois, Is this a Deserted Medieval Village?, 2006, pp9-12. A Paton and J Gover
St Mary's Churchyard, Chesham, 1977, pp4-5, P Everrett
St Mary's Church, Chesham, Monumental Inscriptions in the Churchyard of.., 1984, pp11-2
Surnames and Place Names, 1988, pp 21-25, A Baines
Thames at Marlow, Anglo-Saxon Spearhead , 2001, p12, M Wells
Thomas Weedon, Will, 2001, pp20-24, Records Group
Tithe Maps and Social History, 1983, p6-8, The Records Group
Valley Farm and Mount Wood , Romano-British Finds,1987, pp 12-22 ,P and S Cauvain
Valley Farm, Sarratt Bottom, Part of a Roman Landscape, 2006, pp 4- 8, J Gover
Valley Farm, Sarratt Bottom, Metal Detecting, A Positive Result, 2008, pp 25-29, J Gover
Valley Farm, Sarratt, Excavation of Romano-British Settlement, 2009, pp 8-15, Y Edwards, J Gover and M Wells
Valley Farm, Sarratt, Further Investigation at the Romano-British Setttlement at 2010, pp 16-27, Y Edwards
Victorian Summer House, 2002, pp12-13, H Hide
Water Main between Amersham-on -the-Hill and Ashley Green Road North of Chesham, 1991, pp157, M Wells
Watermills of the River Chess, Ten centuries of sustainable energy, 2007, pp 9-13, W Templeton
Weedon, Thomas, Will, 2001, pp20-24, Records Group
Wenner Array, use of at Valley Farm , 2009, p 16, J Gover
Whelpley Hill, Interim report on Contour Survey on Earthwork at , 2001, pp 3-5, J Gover and M Wells
Whelpley Hill Enclosure, A geophysical Investigation, Simple Earth bank or Ancient Chieftain's Home, 2001, pp5-7, J Gover
Whelpley Hill Ring Enclosure- Topographic Survey, Interim Interpretation, 2005, pp13-14, J Gover
Whelpley Hill Earthworks, further Excavations ,2015,pp3-10 Y Edwards
Whelpley Hill Excavations 2013, 2013, pp21-22,
Whelpley Hill, An Enigmatic Earthwork Enclosure, 2014, pp3-13, Y Edwards
Whitchurch, Bolebec Castle, Bucks, 1986,p 13, B Stainton
White Hill School Centenary Building Fund,1988, p27, P Palmer
Wilberforce, Dr Samuel, and the Chesham Connection Part I, 1996, pp 13-16, S Foxell
Wilberforce, William, and the Chesham Connection Part II, 1997, pp 9-13, S Foxell
Winchmore Hill, 19th Century Pottery, 1995, pp 7-9, J Chaffey
Windmill Mound, Penn Bottom, 1992,pp 17-20, P & S Cauvain
Yale, Elihu, The Chesham Connection , 2003, pp 6-8, C Gadsden,
Yale, Elihu, Possible Connection with Chesham, 2004, pp20-21, C Gadsden